so marc kind of went to florence which is really exciting for him .. miss him obviously ... i can't wait to study abroad. i'm in the process of applying to study in Paris next fall...
.. anyway i decided to go binge eat after my class today at BRGR (milkshake + burger) and they played this song Dear Miami - Roisin Murphy .. I've tried to like her music in the past and haven't succeeded .. but this song is beautiful.



I've encountered this crazy woman a couple of times .. most recently she sang live for the Viktor & Rolf show in a custom made creation by the duo.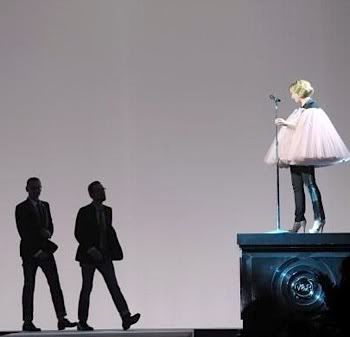 The first time I encountered her was at Philllip Lim Spring Summer 09 Show .. i was sitting behind her and a fair amount of flashbulbs were going off and I had no clue who she was, I just remembered her silly hat...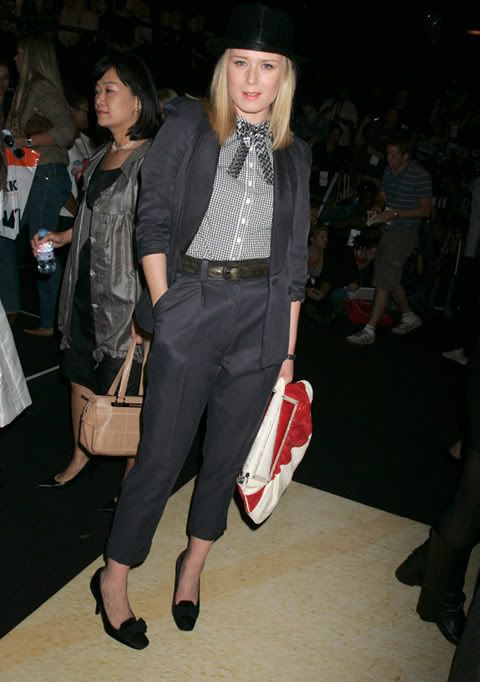 Then Marc and I ran into her, literally, at the
ThreeAsFour
presentation .. The presentation was in some gallery in Chelsea if i recall correctly and the only way to get up was this dingy freight elevator..
so luxe
.. So we're all crammed in this industrial loading dock kind of area and this patent leather coat pokes into me, and it turns out to be her squeezing through to the front of the line in either Gareth Pugh or Margiela .. I forget .. sue me, sorry .. must've been Margiela I think.. But here she is wearing Gareth...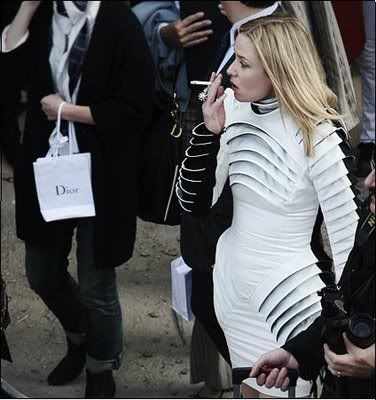 anywho please enjoy the song .. that's all
xD